Filter by Subcategory
Personal Enrichment
Making Career Choices
with C Morin

Apr 8, 2021 at 6:30 pm

, runs for 1 week
Ready for a career change but don't know where to start?  This tuition-free workshop will help point you in the right direction.  We will cover what to consider when making a career choice and the resources available to help you succeed.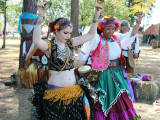 Belly Dancing Session #2
with A. Beal

Apr 26, 2021 at 6 pm

, runs for 6 weeks
Are you looking for a fun, new way to get some exercise?  Then why not explore the ancient art form of "Belly Dance."  Come learn basic moves, hear some of the history behind the dance, and get the chance to meet other women in your community.  No prior dance experience needed!  For more information go to www.bellydancingmaine.com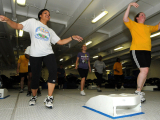 Zumba Session #2
with D Dube

Apr 27, 2021 at 4:30 pm

, runs for 6 weeks
Zumba is a Latin-inspired dance fitness class.  A certified instructor will lead you through 1 full hour of mixed impact dance combined with toning movements for a full body workout.